About A&D Fiesta Inc.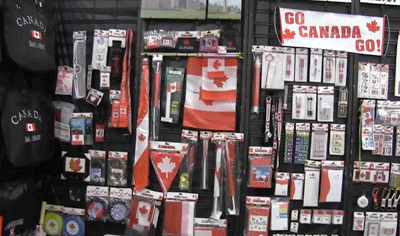 Established in 1985, A&D Fiesta Inc. has continuously offered an extensive range of high quality souvenirs, for Canada, Quebec, Ontario, and the Maritimes.
Today A&D Fiesta Inc. carries the largest selection in Canada of souvenirs, flags, key-chains, magnets, inflatables, t-shirts and many different kind of toys & novelties. We offer souvenirs for all Canadian provinces, souvenirs for all major Canadian cities and souvenirs for many popular landmarks like the Niagara Falls.
A&D Fiesta Inc. is also well known for our famous exclusive household lines like the Wizcloth wipes and the Solliel napkins brands.